Best home buying strategies in Washington DC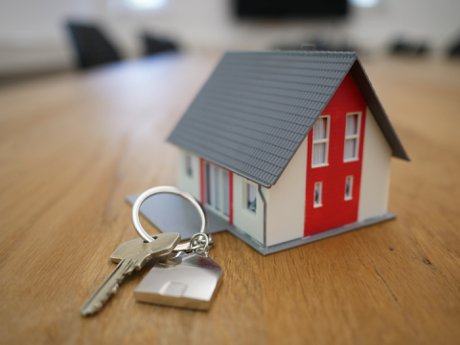 Alt-tag: A miniature home beside a home key.
Buying a home in Washington DC doesn't have to be difficult. However, if you don't know what you're doing, it can be. And for many of you that are getting into the process for the first time, it's crucial to clear all the unknowns before you begin. So, to help you out, today, we're talking about some of the best home buying strategies in Washington DC.
We'll look at how you should manage the budget, do the research, and hire the right realtor. And if you follow all the steps, finding the perfect home will be only a matter of time. You can even look forward to cutting some of the costs down.
Without further a due, let's dive into all the things you should know.
Preparations
If you're a first-time homebuyer, you might be surprised to hear that good preparation is half of the success when it comes to buying a home. Of course, you'll need some luck to find the right listing at the right time. But, the better you prepare, the less effort you'll have to put in later on.
So, long before you start looking into the best DC neighborhoods for young professionals, you'll need to outline your goals, set your limitations, and find the right people to help you. And here's how you do that.
To get the most out of the best home buying strategies in Washington DC, you need to prepare well.
Alt-tag: A laptop, mobile phone, and a piece of paper on a table.
Know what you're looking for
When you're looking for a home, you have a lot of options to choose from. There are apartments, family homes, lofts, condos, and many more. All of these have their pros and cons, and you have to think about them all before you make the decision.
In general, you should consider your future and think about what kind of place can help you make the most of it. If you're going to focus on your career, there's no point in looking for a family home. On the other hand, if you're planning to start a family, a small loft won't be the best choice.
So, do your best to outline your expectations. This will make it easier to narrow down your search.
Set your budget
An average home in Washington DC will set you back around $687,000. However, that doesn't mean that you need to have that amount of money in your account to start looking. Home buying is a process that can take years or even decades to complete. Hence, you'll have a few finance options you'll need to look into:
● A standard home mortgage
● A government-issued loan
● Seller freelancing
● Crowdfunding your purchase
● Rent to own
Each of these will be suited for a different kind of buyer. So, before picking one, make sure to explore all the options.
Now, even if you're going to pay for your new home in years to come, you'll still have to have some money on your for home buying-related expenses. For example, you'll have to pay for moving as well as storage services if you can't bring all of your items to your new place right away. Luckily, you don't have to look far to find DC-based professionals to deal with this. But, it's an expense that you'll have to take on.
Your budget is one of the most important things when buying a home.
Alt-tag: A woman doing her budget and thinking about the best home buying strategies in Washington DC.
Find the right realtor
In a market that is as hot as Washington, you'll need an excellent realtor to help you with your endeavors. This person should understand what you're looking for and keep an eye on the available listings at all times.
And to succeed in that and take advantage of all the best home buying strategies in Washington DC, there are a few things you should look for. You want your realtor to be experienced, energized, and local. Once you find that person, try to build a good relationship with them. The better you go along, the more motivated they'll be to help you out.
Make a list of priorities
Now that you're done with all the preparations, it's time to look at some actual homes. And this is the time when you need to be the most careful.
It can be surprisingly hard to decide if you want to buy a home or not once you see it. Each place will have its ups and downs. So, you'll need to make sure that it checks as many boxes as possible. On top of that, homeowners tend to hide some of the faults that the home might have. Therefore, be sure not to rush.
To make things a bit easier, make a list of things you want and don't want. Know what your must-haves are, and be aware of what should be a deal-breaker for you. So, when you see that a home isn't a good fit, don't try to make it work. There's plenty of listings to look at, and among them, you'll find your dream home for sure.
List your priorities from the most important ones to the least important ones.
Alt-tag: Woman making a list.
Check out the neighborhood
Before you decide on a purchase and move into your new place, it's always a good idea to check the neighborhood. This is especially true if you're coming out of town. Of course, Washington DC is not near the size of NYC or LA, but it's still a big city, soits neighborhoods can vary quite a bit.
If you're looking for a place to live with your family, you should look into Georgetown, Palisades, and Friendship Heights. However, if you're single, you'll enjoy Adams Morgan, Cleveland Park, and Foggy Bottom a lot more.
As you can see, it's important to pick carefully to get what you're after. To learn more and find the best spot for you, we advise you to look at our neighborhood guides.
Final thoughts
All of our best home buying strategies in Washington DCare here to help you find the place you deserve. However, you'll still need a bit of luck to do it. Get yourself a good realtor, have the paperwork ready, and wait for the right opportunity. That's the only recipe for finding a top-notch house.
Meta: Learn everything you need to know about the best home buying strategies in Washington DC. Make your homebuying experience into a breeze.